"IT IS ONE OF THE WORLD'S BEST PRODUCTS"
Two driven researchers and a completely unique hair care product that can seriously revolutionize the entire industry.
Eyracure - as organic as it is environmentally friendly - is based on the discovery BioLAP-20 ™, a plant-based molecule that really repairs damaged hair from the ground up. It also gives great results instantly and amazing results over time.
- It is an aha-experience to use Eyracure, says the experienced hairdresser and salon owner Ercan Ure.
With experience comes knowledge. And Ercan Ure, who runs the Hair Stylists on Södermalm in Stockholm, knows.
After 29 years as a hairdresser with tens of thousands of haircuts and treatments on the account, an innumerable number of test specimens of various hair care products have passed through the salon and then not lived up to the promises and soon fall into oblivion.
Eyracure is not one of them.
Eyracure is instead the one that really stands out.
For Eyracure is an organic and environmentally friendly product made from a plant-based molecule that really has the ability to repair damaged hair.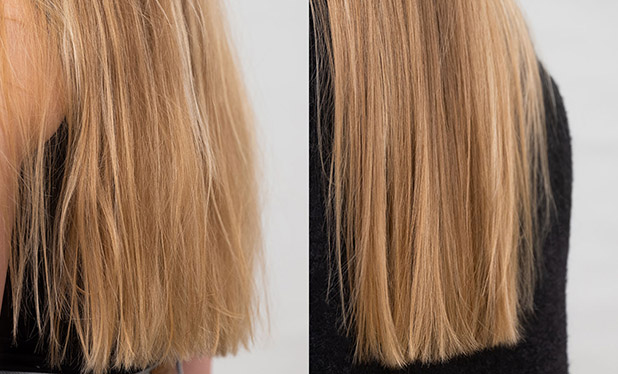 BE LIKE DAY AND NIGHT
- It really gives results, nine out of ten feel a huge difference immediately. I would actually dare to say that it is one of the world's best hair care products, says Ercan Ure and develops:
- We had shaved my wife permanently. Then someone ran a keratin treatment and her hair became like pulp. So worn, on a scale of one to ten, it was probably twenty. Then I used Eyracure on her, something as unique as an organic and completely environmentally friendly product in this industry, and on a single treatment she was on a third, max a four. It was like day and night.
THIS IS HOW EYRACURE WORKS IN BRIEF
What?
Eyracure is an organic and environmentally friendly product with completely natural ingredients - free of sulphates, parabens and perfume - and is based on the plant-based molecule BioLAP-20 ™ which together with UV light repairs damaged hair in depth.
How?
Damaged hair is broken sulphate bonds. If you bleach, dye, permanent or just brush your hair, you break down these sulphate bonds and damage the hair. With Eyracure, you bind a natural protein in the damage which, together with UV light, repairs the hair and makes it look like new again.
REPAIRS THE DAMAGES FROM THE DEEP
Big words, but with its scientific background, it has also fulfilled big promises.
It all started with the two bioengineers Ranjithkumar Ravichandran and Petter Sivlér researching the use of different proteins and then realized that a very innovative area of use for a specific composition of soy proteins, which they came to Call BioLAP-20 ™, was to repair damaged hairs from scratch.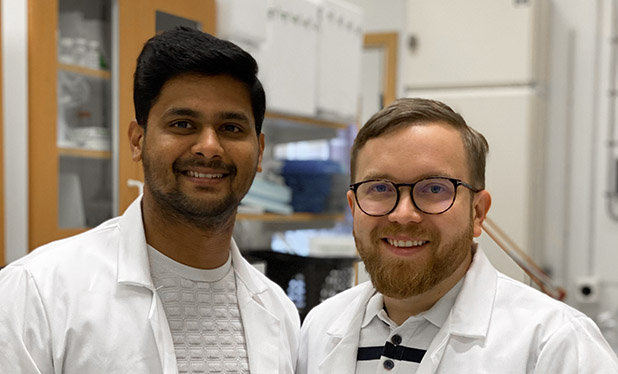 And not like some other products that for a short period of time cover the hair and temporarily "make up" the problem and then be washed away - instead, Eyracure's unique protein together with UV light turned out to repair the hair strands in depth. The discovery, for which they have now applied for patents in over 20 countries, is a bond builder similar to Olaplex and K18 but with more and stronger bonds, which gives faster results and makes it the most effective bond builder in the entire market.
HAS ONLY ORGANIC INGREDIENTS
- Given the boys' background as molecular biologists, one might think that the product is chemical, but it is based on a plant-based protein composition, which has only organic ingredients and which is completely environmentally friendly, says Fanny Aasheim at Eyracure with a light laugh and then emphasizes: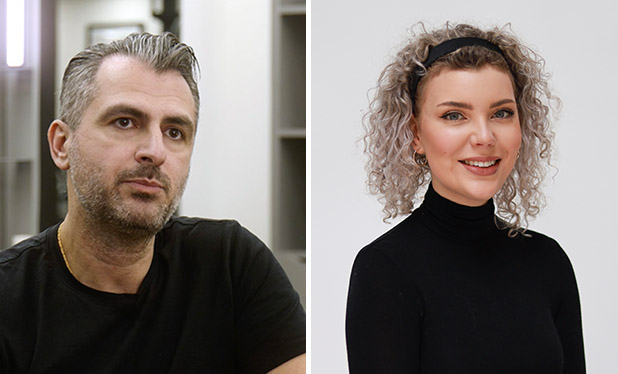 - And we know that this works. We have seen at the smallest microscopic level that this really repairs hair. And even though Eyracure has a very high tech background, it is incredibly easy to use. It really is an amazing product with incredible potential.
MICROSCOPIC STUDIES PROVE THE AMAZING EFFECTS
She can say so in good conscience and at the same time comfortably lean towards the research reports and laboratory tests that prove Eyracure's effect.
Undamaged European hair usually has a thickness of about 100 micrometers (0.1 millimeters) while a damaged hair often measures only 60 micrometers or less, but microscopic studies show that hairs regain both their full thickness and intact cylindrical shape after treatment with Eyracure.
- You notice a big difference immediately, and if you use Eyracure regularly over time, it is almost a guarantee of fine hair. One use lasts a long time, for six to eight weeks, unlike many other products where you need to refill weekly. For almost two months, however, the hair has time to be damaged again and then it is just a matter of repeating the procedure for the absolute best results, says Fanny Aasheim.
You sound convinced.
- Because we know it works. I really have it on my feet when I say that if you want hair that feels good and looks good over time, you should use Eyracure. You will experience a big difference the first time and a huge difference over time. The product is also completely organic and the UV brush has been tested at the Swedish Technical Research Institute RISE.
It is also frequently tested by Ercan Ure at Hårstylisterna, who is happy to recommend it to their customers. Something he obviously would not have done if he had not been able to wholeheartedly vouch for it.
- I have done a few hundred treatments with Eyracure now and it is really a great product. Especially if you have torn hair after a chemical treatment, then it is almost a must. Without Eyracure, it is usually difficult to wash, but with Eyracure, the hair becomes smooth and feels very good for a long time afterwards.
You meet no hesitation with customers?
- You may need to explain to customers why Eyracure should be used. But when people are skeptical, then I say we can treat half the hair and leave the other half. Then, after a few washes, they will notice an incredible difference. And then they are no longer skeptical.
HOW TO USE EYRACURE - THE HAIRDRESSER ERCAN URE GUIDES YOU STEP BY STEP BY STEP
First and foremost, you need to do everything in the right order, because then you will achieve a good result immediately. And the first thing you should do is wash your hair with your regular shampoo.
Then towel dry thoroughly.
The product comes in two bags, one with protein and one with UV-sensitive activating liquid. Mix the contents of the two bags in a spray bottle, fill with water and shake the mixture thoroughly.
Spray on and through the entire hair, from root to tip, and then comb. Go through the entire hair and feel free to repeat this step twice.
Turn on the UV brush and brush through the entire hair, preferably a couple of times.
Rinse the hair with water and then finish with conditioner and finally dry the hair with a towel. Clear! When you are used to it, the whole procedure is very fast. Hair to the shoulders takes 5 minutes and longer hair about 10 minutes and the treatment then lasts around 6.